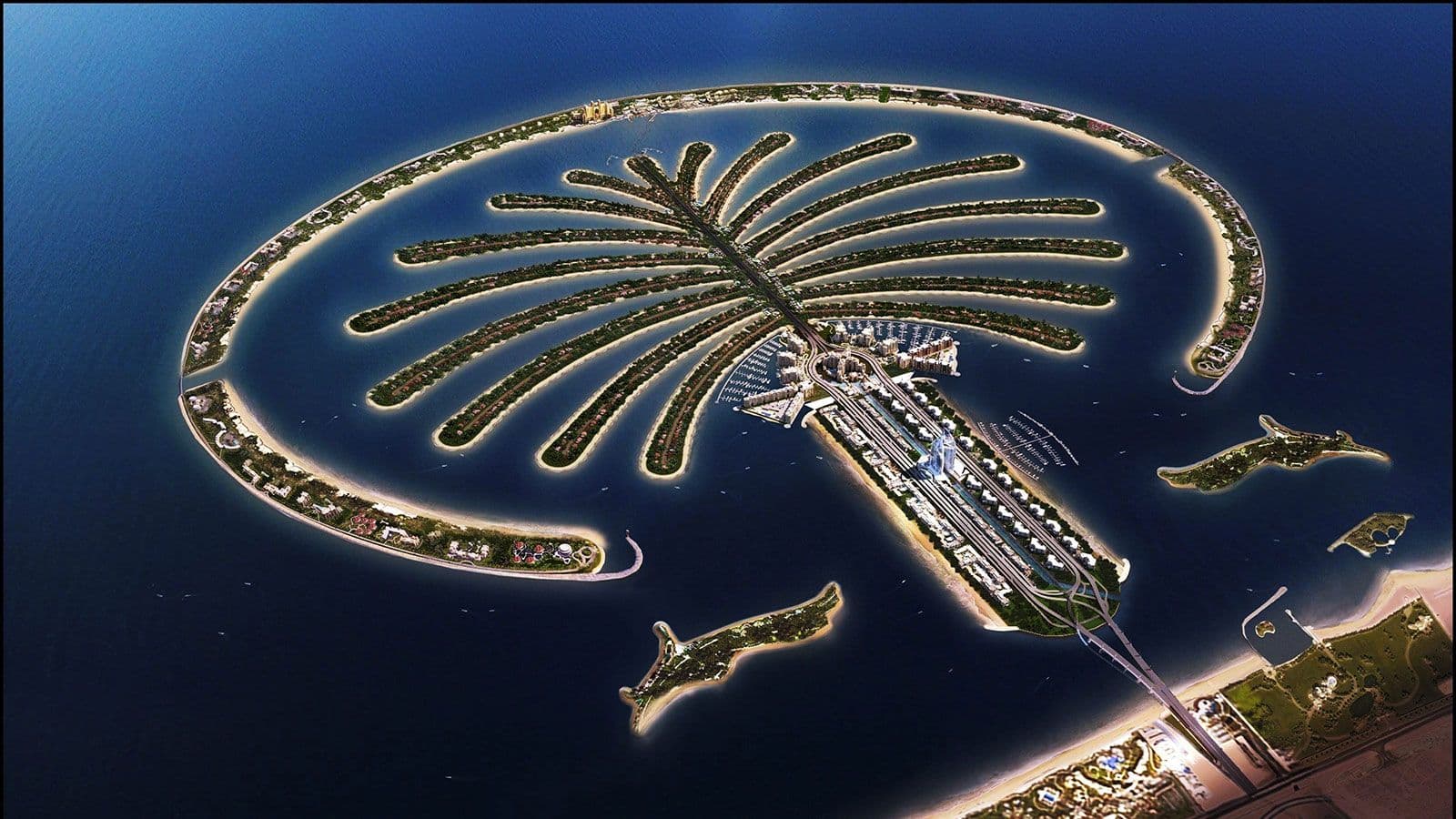 Properties in Palm Jumeirah
Palm Jumeirah is a world-renowned artificial island nestled in the sparkling waters of the Arabian Gulf, just off the coast of Dubai, United Arab Emirates. This island follows the shape of a palm tree with 17 fronds and that is home to an array of high-end residential properties, including luxury villas, upscale apartments, prestigious penthouses, and hotel apartments. Living in Palm Jumeirah is a dream come true for those seeking the ultimate in luxury living and, it's an investment hub for investors, as it gives an average ROI of 8.6%.
Sale price starts from
AED 2.20M
Find all properties
About Palm Jumeirah
Palm Jumeirah is a standing icon for the luxurious lifestyle in Dubai. Crafted over six years with an investment of USD 12 billion, Palm Jumeirah is a sign of human innovation that defies the limits of possibility. Today, this man-made wonder spans across 560 hectares, an expanse equivalent to a staggering 600 football fields. Its undeniable grandeur and reputation have transformed it into a global brand, a beacon of Dubai's boundless ambition.
Whether you seek your dream home or a perfect investment property, this oasis promises an unforgettable journey amid stunning architecture and captivating landscapes. Explore its inviting beaches, indulge in opulent hotels, and immerse yourself in a realm where the impossible becomes reality.
Palm Jumeirah always attracts foreign investors looking to purchase residential or commercial properties. The demand for rental properties in Palm Jumeirah remains consistently high due to its luxury appeal and proximity to business districts, entertainment hubs, and tourist attractions. This makes it an excellent location for generating rental income.
Investing or buying a property in Palm Jumeirah combines the allure of luxury living with the potential for strong financial returns. Its prestigious status, limited supply, and ongoing development make it an appealing choice for investors seeking a blend of sophistication and sound investment prospects.
If you're interested in buying a property in Dubai, browse our listing of villas for sale in Palm Jumeirah or contact our property consultants in Dubai.
List of Properties for Sale in Palm Jumeirah
Browse our listing of a diverse range of properties available for sale in Palm Jumeirah.
Find all properties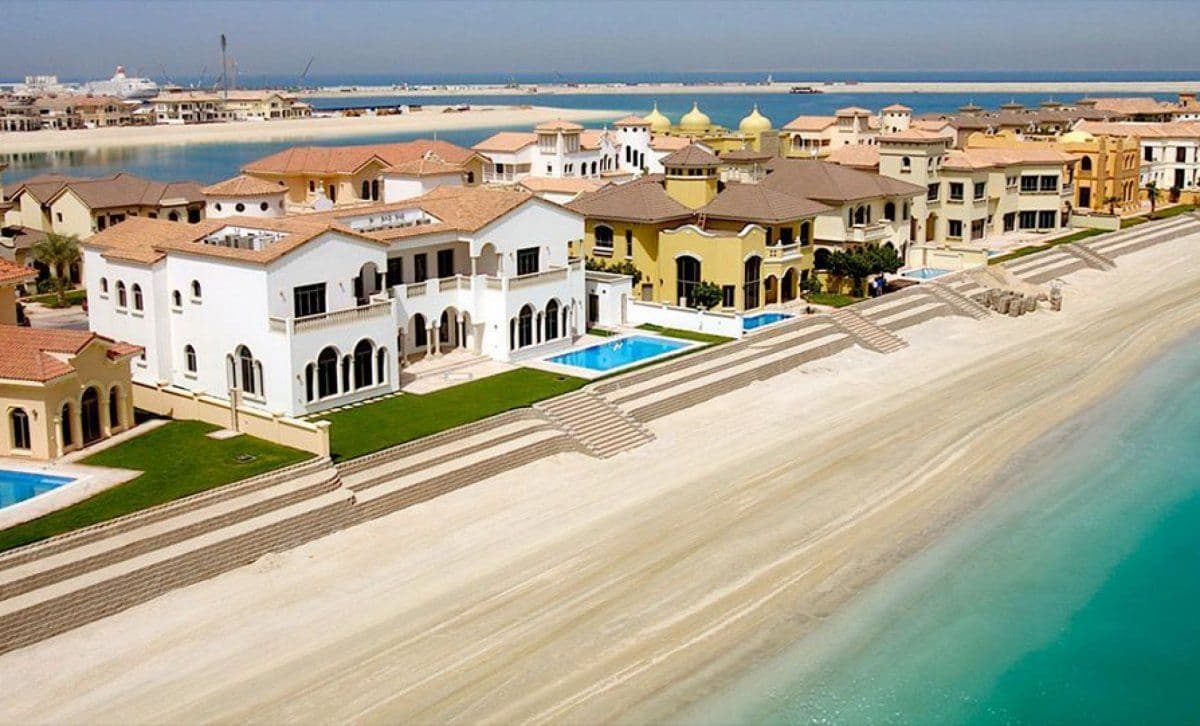 Palm Jumeirah – Extensive Collection of Properties for Sale
Discover a curated selection of exquisite properties that redefine opulence and offer an unmatched lifestyle in Dubai's most iconic destination. From waterfront villas, high-end apartments, and luxury penthouses, to signature residences, each property boasts sea views, private beach access, and meticulously designed interiors. With spacious layouts, private pools, lush gardens, and direct access to the Arabian Gulf, these villas offer a lifestyle of unparalleled grandeur.
Invest in Palm Jumeirah properties to experience urban elegance in our range of high-end apartments. Explore the latest exclusive developments that redefine luxury living. Choose from properties located at strategic points across Palm Jumeirah, ensuring you're always close to the island's finest offerings – be it upscale dining, vibrant entertainment, or serene landscapes. Your dream home in Palm Jumeirah awaits – seize the opportunity to own a piece of this iconic paradise. Contact us to schedule a viewing and embark on a journey of luxurious living.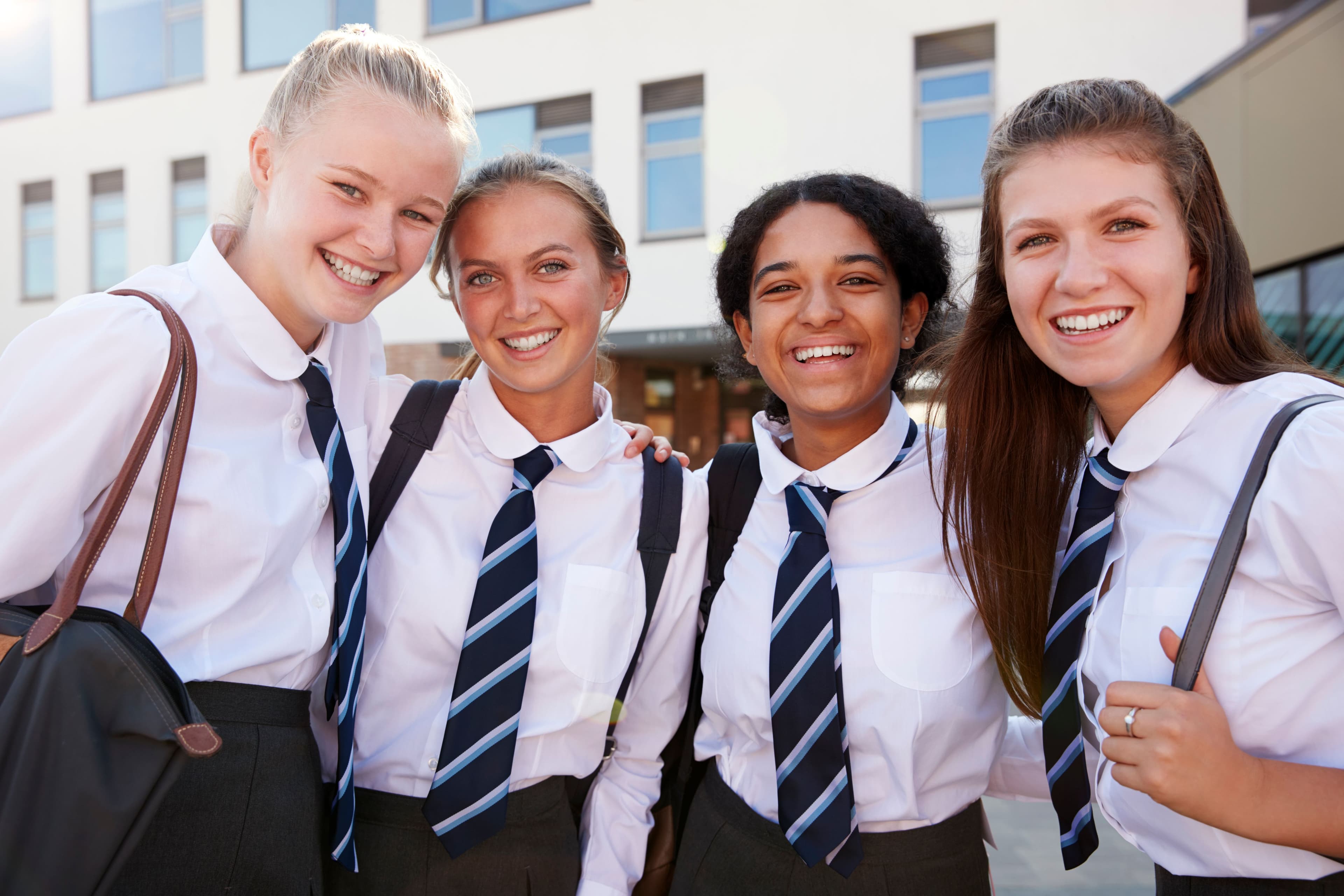 Best Schools Around Palm Jumeirah
While Palm Jumeirah primarily consists of residential and commercial properties, it may also have a significant number of educational institutions within a few minute's drive away. There are several reputable schools and universities located in nearby areas of Dubai. Some of these include:
Dubai British School (Jumeirah Park)
Regent International School (The Greens)
American University in Dubai (Dubai Media City)
Check out the Best Communities in Dubai
Browse our listings to find the best communities in Dubai.
Best Restaurants in Palm Jumeirah
Palm Jumeirah offers a variety of dining options, ranging from casual beachside cafes to upscale restaurants with stunning views. Some of the popular restaurants include:
Fusion of Japanese and Peruvian Cuisine restaurants
Seafood restaurants offer a selection of steaks in a sophisticated setting.
Beachfront restaurants offering Mediterranean and Middle Eastern dishes.
Australian-themed restaurant and bar with outdoor seating
Popular Properties in Palm Jumeirah
Popular Properties in Palm Jumeirah
Economic Benefits of Investing in Palm Jumeirah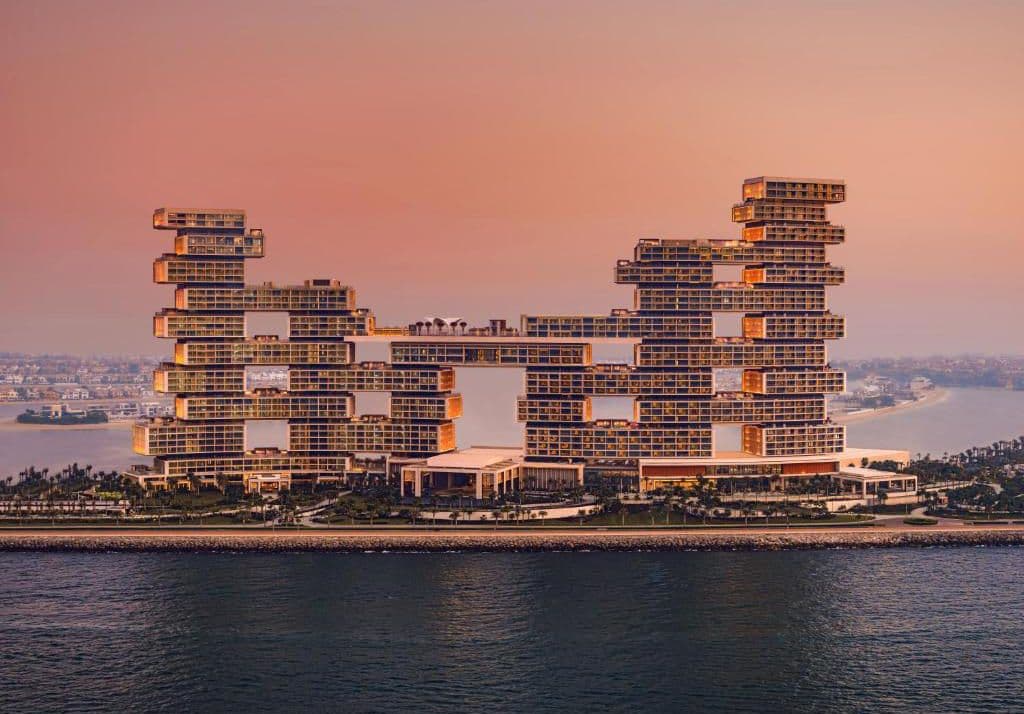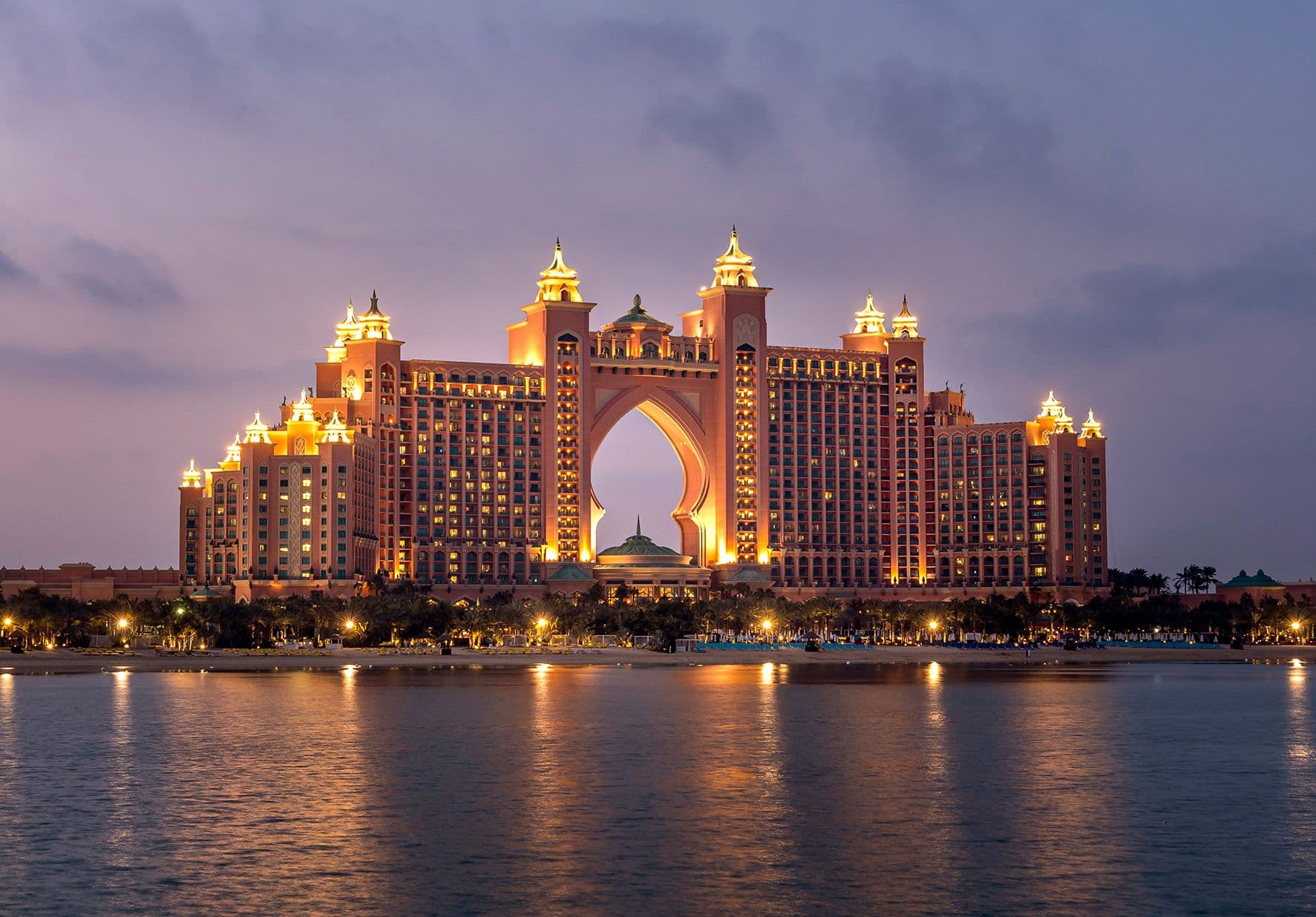 Owning property in Palm Jumeirah goes beyond financial gains; it represents a symbol of luxury and prestige. The island's reputation as a high-end residential and leisure destination adds to the allure of investment. This aspect can enhance an investor's personal portfolio and image, aligning them with an exclusive community renowned for its opulence.
Investing in Palm Jumeirah can lead to attractive rental yields due to the consistently high demand for upscale properties. As a sought-after destination for residents and tourists alike, the island's prime location and world-class amenities make it a desirable place to live, resulting in strong demand for rental properties. This robust demand contributes to the potential for lucrative rental income streams. As Dubai's prominence continues to grow, the economic advantages of investing in Palm Jumeirah are expected to be flourished. If you're interested in investing in Palm Jumeirah, feel free to discuss with our real estate agents.
To know more about sell/buy/rent/invest
FAQ on Palm Jumeirah Properties for Sale/Rent
Yes, non-residents can buy property in Palm Jumeirah. Dubai has freehold property ownership laws for foreigners in certain designated areas.
Palm Jumeirah offers a wide range of residential properties, including luxury villas, townhouses, and apartments, many with stunning sea views.
Palm Jumeirah is connected to the Dubai Tram system, providing easy access to other parts of the city. Additionally, taxis and ridesharing services are readily available.
Property prices in Palm Jumeirah vary widely depending on the type, location, and size of the property. Luxury apartment prices start from AED 2M.
Subscribe to our Newsletter!
Get the latest offers on all the hot listings, delivered right to your inbox.
Sign up today!