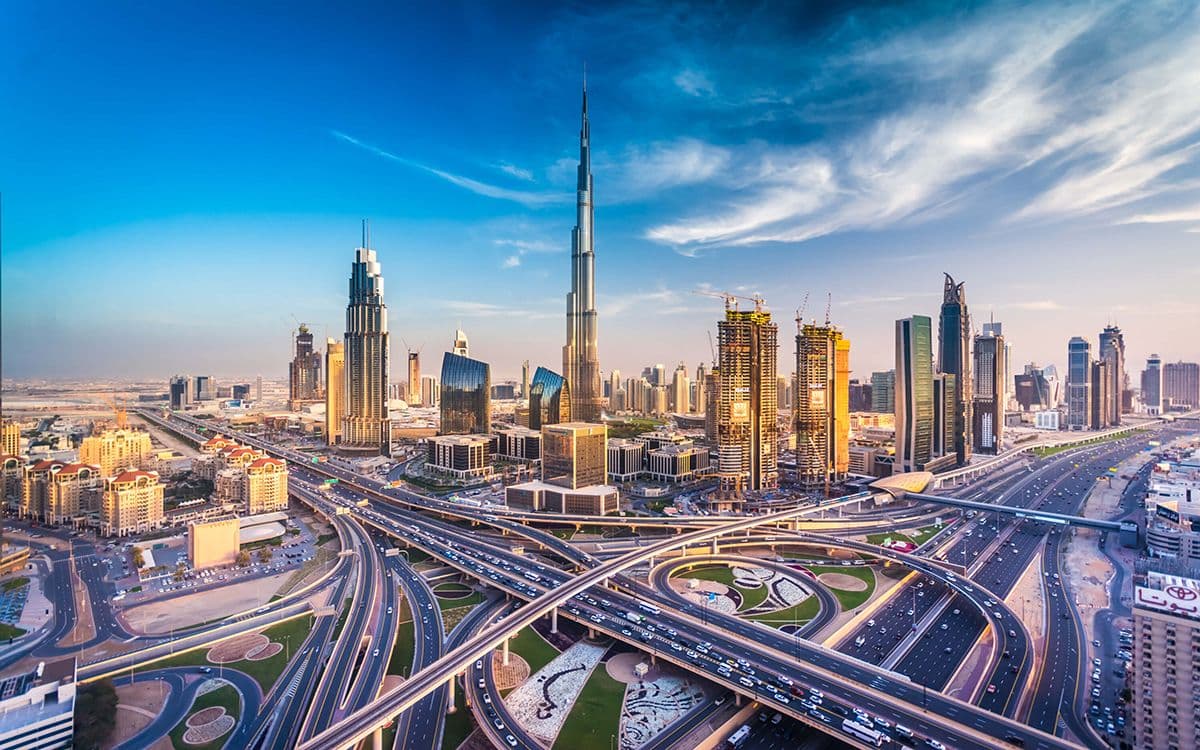 Properties in Downtown
Downtown, "The Center of Now" is one of the family-friendly luxurious residential area in Dubai. With world-famous icons like Burj Khalifa, The Dubai Mall, and Dubai Fountain, Downtown has a lot to offer for tourists, as well as investors. The prime location keeps Downtown busy throughout the year and offers a luxurious lifestyle. Recent statistics stated that Downtown is the second most popular area offering luxury apartments for sale and rent in Dubai.
Sale price starts from
AED 805.00K
Find all properties
About Downtown Dubai
Downtown, Dubai is a central destination in the city, and it's the home to a mix of high-rise apartments, duplexes, and luxury penthouses. Properties available are available in various sizes ranging from studios to spacious 3-4 BR apartments for both rent and sale.
Properties for sale in Downtown Dubai prices starting from:
Spacious studios in Downton Dubai start from AED 750,000
Luxurious 2–3-bedroom apartments in Downtown Dubai start from AED 1,500,000
Stunning grandeur 4–5-bedroom apartments for sale in Downtown Dubai start from AED 4,500,000
Downtown Dubai's popularity as a tourist and business destination ensures a consistent demand for rental properties. Investors can benefit from steady rental income, especially if the property is well-maintained and strategically located. In Dubai, expatriates can own property in designated areas, including Downtown Dubai. This favorable ownership structure encourages foreign investment in the real estate market.
If you're interested in investing in Downtown properties, contact us today! We have an exclusive listing of apartments for sale in Downtown, Dubai. Get in touch with our property consultants now.
List of Properties for Sale in Downtown Dubai
Browse our listing of a diverse range of properties available for sale in Downtown.
Find all properties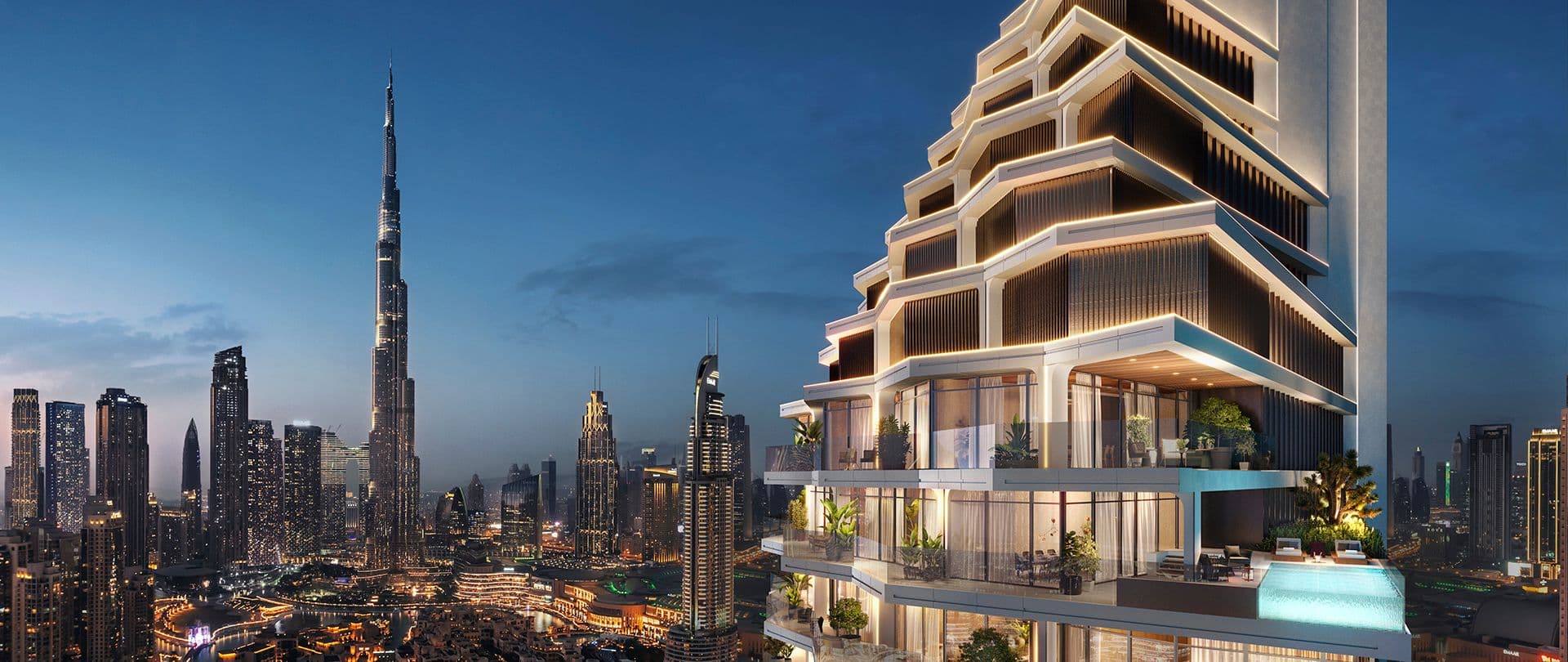 Downtown, Dubai – Exclusive Collection of Properties for Sale
Downtown Dubai, popularly known as "The Center of Now" has its exclusive collection of properties available for sale and rent. Located at the heart of the city, Downtown offers a unique blend of top-notch lifestyle amenities, breathtaking views, and iconic landmarks. All these make, Downtown the most sought-after location in Dubai.
Our curated selection of properties caters to a diverse range of preferences and budgets. Whether you're looking for a stylish studio, a spacious 1BR apartment with breathtaking views, or a luxury 4-5 bedroom with the best facilities, Downtown has something to offer for every discerning investor and potential home buyer.
Over time, properties in Downtown Dubai have consistently shown robust capital appreciation, underlining its name as a hub for long-term investment choice. Don't miss out on this exclusive opportunity to own a piece of land in Dubai's vibrant landscape. Contact our experienced real estate professionals today to discover the perfect property that aligns with your potential investment goals.
Best Schools Around Downtown Dubai
Downtown Dubai is a dynamic urban center that offers a range of educational institutions and amenities to cater to the needs of its residents. You can find nurseries, kindergartens, and high schools within a few minutes drive from the town. Further, within 20 minute drive from Downtown, you will get two higher education campuses – Dubai International Academic City (DIAC) and Dubai Knowledge Park (Dubai Knowledge Village).
Downtown International School - Located in the heart of Downtown Dubai, this school offers a diverse and holistic education experience, following the American curriculum.
Downtown Nursery - This nursery provides early childhood education and care for young children, offering a nurturing environment for early learning.
Kings' School Dubai - Awarded the highest "Outstanding" mark annually by the KHDA. The institution operates the British curriculum.
Check out the Best Communities in Dubai
Browse our listings to find the best communities in Dubai.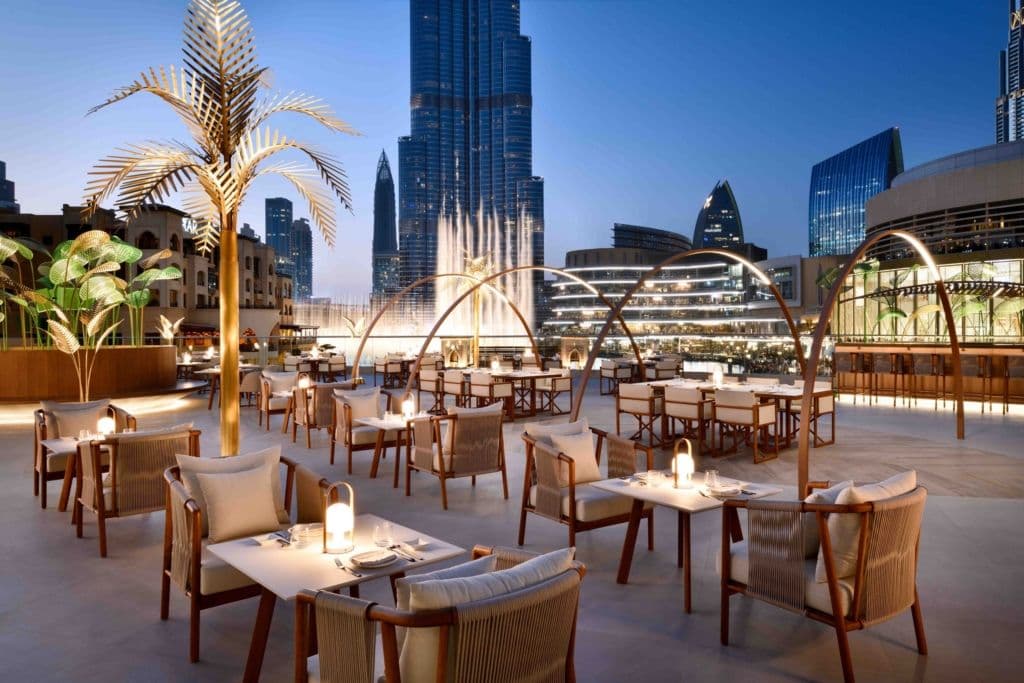 Best Restaurants in Downtown Dubai
Downtown Dubai boasts a diverse culinary scene, with an abundance of restaurants catering to various tastes and preferences. From upscale fine dining to casual eateries, you'll find an array of gastronomic experiences to savour.
Best restaurants around Downtown:
Armani/Ristorante
At.mosphere
Pierchic
Ewaan
Popular Properties in Downtown Dubai
Popular Properties in Downtown Dubai
Economic Benefits of Investing Downtown Properties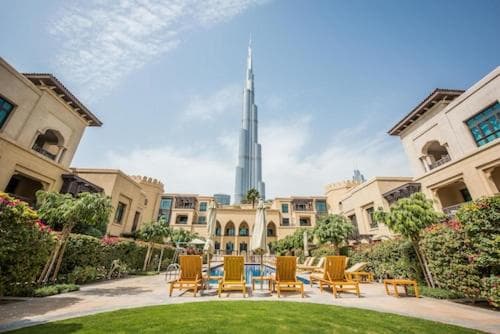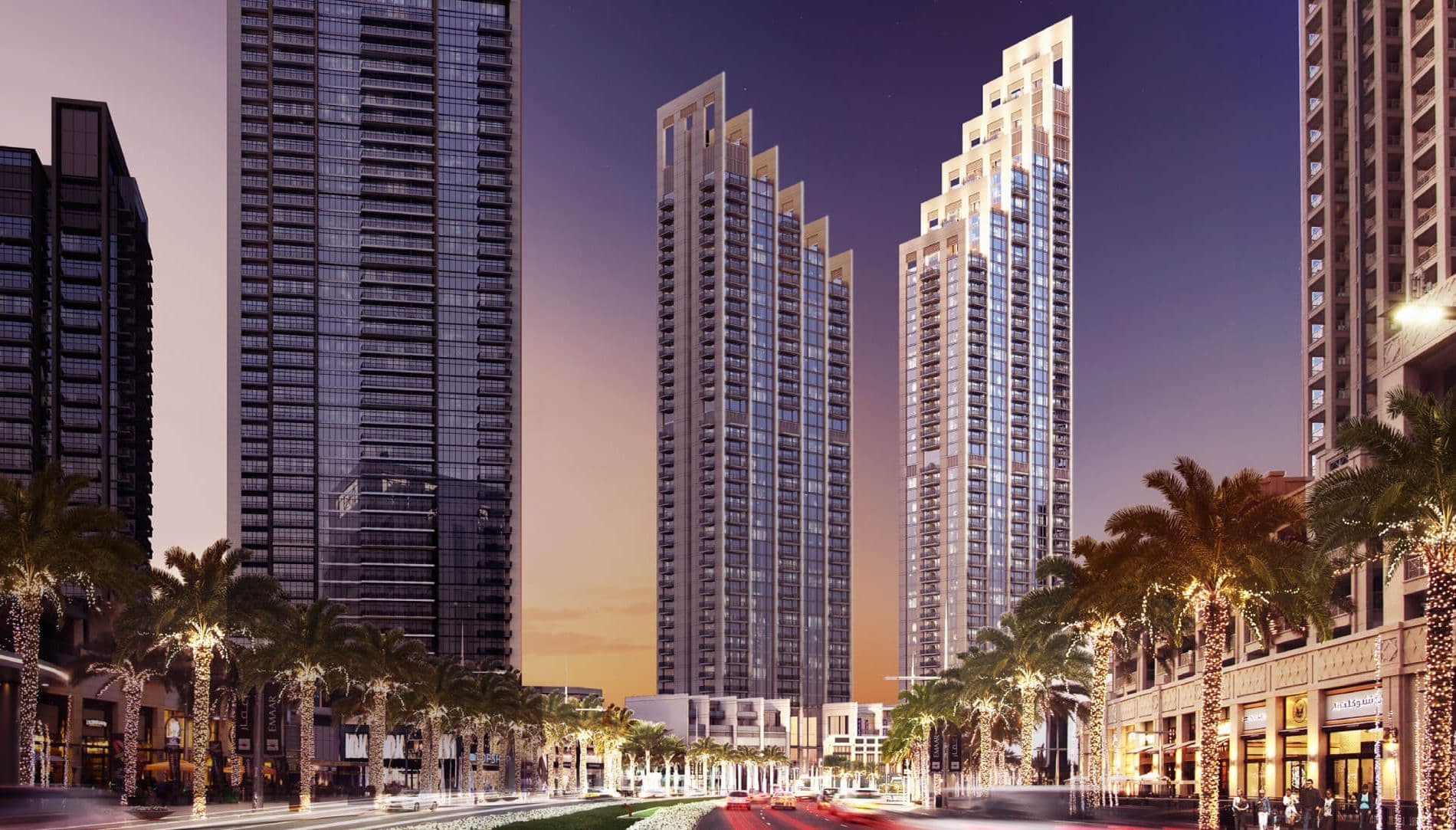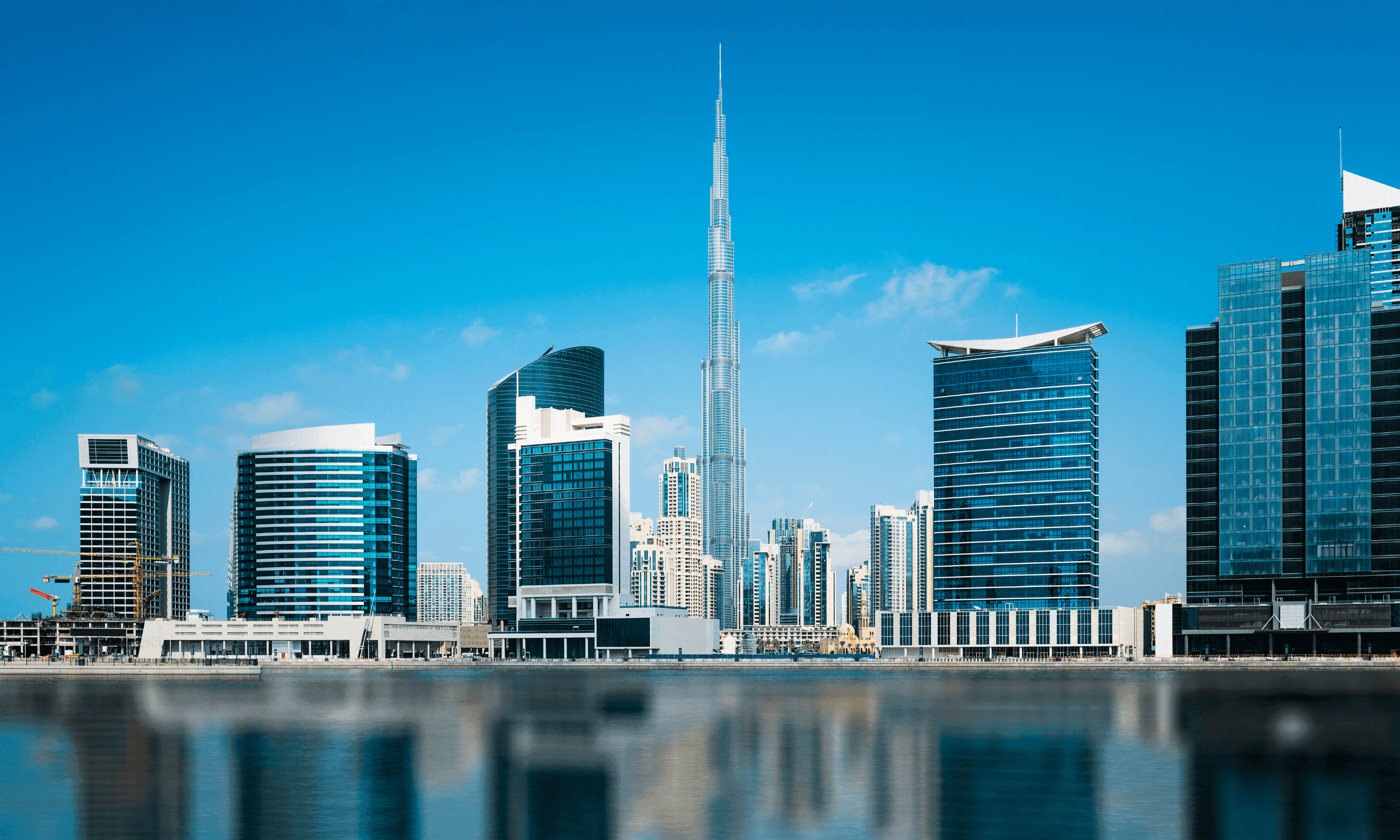 Called the area, "The Center of Now", Downtown always attracts tourists, and investors from all over the world. Developed by major developers, Downtown Properties offers easy access to a wide range of amenities, including shopping malls, restaurants, schools, healthcare facilities, and public transportation. This accessibility can make the area particularly appealing to tenants and buyers, enhancing the property's marketability.
Downtown properties tend to be more liquid in the Dubai real estate market due to their high demand. This states, in general, they can be bought and sold more easily than other properties in other areas. And this result in attractive rental yields, and a steady stream of rental income for property investors.
In mid-2023, Downtown witnessed a higher Return on Investment (ROI) for different types of properties. Among all types of properties available, studio apartments emerged as the most ideal choice for investors, boasting a high ROI of 5.9% - 7% primarily due to the popularity of the place among investors.
Moreover, commercial properties like hotel apartments stand out as a noteworthy investment option for those seeking high ROI in the short-term rental market. These hotel-like accommodations not only provide convenience for tenants but also offer property owners the opportunity to tap into the hospitality industry. With a management company handling the rental process and guest services, property owners can achieve a seamless and profitable venture in Downtown Dubai.
To invest in Downtown Dubai, contact us!
To know more about sell/buy/rent/invest
FAQs on Downtown Properties for Sale
Investing in downtown properties can offer several advantages, including potential for high rental income, property value appreciation, proximity to amenities, and the opportunity to tap into the urban lifestyle trend.
Subscribe to our Newsletter!
Get the latest offers on all the hot listings, delivered right to your inbox.
Sign up today!