Why Dubai's Real Estate Market is a Top Destination for International Investors?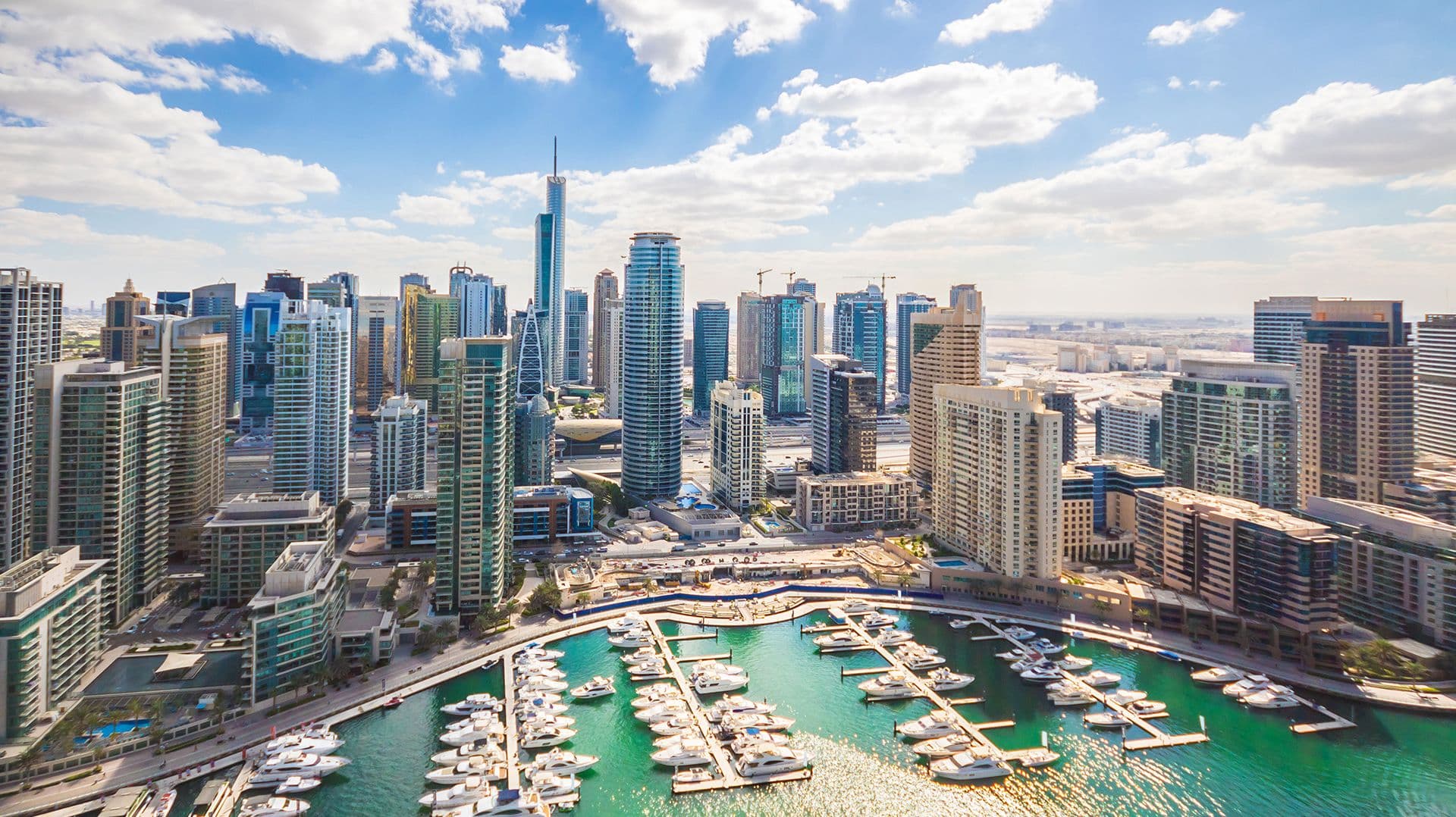 News
08 Jun 2023
Dubai's real estate market is the ultimate destination for your property investment dreams. According to data from the Dubai Statistics Center, as of May 2023, the city's population stands at 3.57 million and is predicted to increase in the forthcoming years. And this growing population fuels the demand for housing, making Dubai Property Market a booming sector.
Dubai Real Estate Market -
Top Areas with the Highest ROI

Jumeirah Village Circle
6.9%
Dubai Marina
8.9%
Dubai International City
9.22%
DAMAC Hills
6.95%
Downtown Dubai
5.54%
Business Bay
6.7%
Understanding this emerging growth, the city's visionary leadership continuously invests in infrastructure and business-friendly policies to plot a stable economic environment that attracts investors from all around the globe.
Dubai Property Market Investors - Statistical Facts
According to the annual transaction report – 2020 issued by the Dubai Land Department (DLD), the real estate market in Dubai recorded 51,414 transactions in 2020 for a value of over Dh175 billion. Out of 51,414 transactions, Indians emerged as the biggest investors and continued the residents of Russians, Chinses, British, Pakistanis, and French. Dubai properties attracted 19,757 foreign investors, who concluded 24,666 properties worth over Dh 35.6 million.
Apart from foreign investors, Emiratis also show greater interest in investing in Dubai Property Market. In 2022, 8,659 investments worth Dh 14.8 billion has recorded by 6,704 GCC investors. Emiratis topped the list of GCC investors, followed by Kuwaitis, Omanis, and Saudis.
These statistical facts prove Dubai is an attractive real estate market for foreign investors worldwide. But what makes Dubai's real estate housing market the top destination for international investors? Let's discuss this.
Dubai Real Estate Housing Market - Facts on Why Investors Prefer to Invest?
The Dubai real estate housing market stands out as a top choice for investors worldwide. Dubai's robust economy, driven by tourism, trade, finance, and technology sectors, contributes to a strong demand for housing. Moreover, the tax-free environment in Dubai is a major advantage for investors, allowing them to maximize their returns on investment. Whether seeking rental income or long-term appreciation, the Dubai real estate housing market continues to attract investors seeking favorable returns and a vibrant market environment. Here are the key facts why investors prefer to invest in Dubai's housing market:
Dubai Real Estate Housing Market Fact #1: Annual Rental Yields
Dubai boasts impressive annual rental yields, which continue to attract foreign investors seeking a substantial steady return on investment. Studies revealed the average yearly return you can enjoy by investing in Dubai properties is 5.19%. This is comparatively higher than the rental yields in New York (3%), London (4%), and Hong Kong (2.5%). Dubai's property market offers higher possibilities for foreign investors by providing higher rental yields.
Dubai Real Estate Housing Market Fact #2: Property Price Per Square Meter
One of the key factors driving foreign investors toward the Dubai Real Estate Market is the relatively affordable property prices compared to other global cities. Studies revealed that the average price for flats in Dubai is now US $652/square foot, almost 6 to 7 times far lower than other international cities, including Hong Kong, London, New York, and Japan. Furthermore, the average price of a home in Dubai is USD 245,000, whereas Hong Kong costs US $1.2 million, USD 900,000 in Singapore, and USD 649,000 in New York. With a plethora of property types, Dubai's real estate housing market offers a range of options to suit various budgets, making it an accessible investment opportunity.
Dubai Real Estate Housing Market Fact #3: Favorable Property Tax
Dubai is celebrated for its tax-friendly environment. Yes, investors can take advantage of a 0% tax on property purchases. Further, this tax-free policy allows investors to retain a larger portion of their income and capital gains, and this investor-friendly policy makes Dubai an appealing choice for long-term investment, as investors can benefit from a favorable tax structure.
Dubai Real Estate Housing Market Fact #4: Investor Visa & Golden Visa Reforms
To make Dubai an attractive hotspot for global investors, the UAE government has rolled out a lot of new visa laws linked to property investment. If you purchase a property worth AED 1 million in Dubai, you can apply for an investor visa. This not only grants you the ability to reside in Dubai but also provides you with access to various benefits and services, such as healthcare, education, and business opportunities.
If investors purchase a property in Dubai worth AED 2 million, they will get a chance to obtain UAE Golden Visa valid for 10 years. And this unlocks a range of advantages, including access to the country's world-class infrastructure, business opportunities, and social benefits.
Dubai Real Estate Housing Market Fact #5: Stable Economic Growth & Safety
Dubai's world-class infrastructure and quality of life are the additional factors that attract foreign investors. With a robust regulatory framework, investor-friendly policies, and tax advantages, Dubai offers a favorable business environment that encourages investment and stable economic growth. Apart from steady economic growth, the UAE ranks as the 4th safest country in the world, which makes Dubai a top choice to invest in.
With all these benefits, Dubai ranks at the top of the list of destinations for property investment. As the city evolves and diversifies, the demand for real estate investment in Dubai will likely persist. However, investors must conduct thorough research, seek expert advice, and stay updated with market trends to make informed investment decisions in this dynamic market.
If you are interested in investing in Dubai real estate market, contact MTR Properties. Our property consultants in Dubai will guide you in finding the right investment property in Dubai.